Tribute to Claudia
Claudia Pryor Malis
Director/Executive Producer/Principal Investigator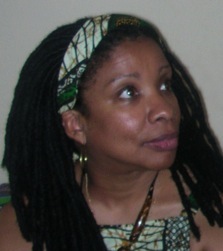 Claudia Pryor Malis spent more than 30 years producing television films about the most critical social issues of her time. "Why Us?" was her last film and what she considered one of her finest achievements in part because the work provided a window into the lived experiences of Americans most impacted by the AIDS epidemic and most often ignored. Claudia sought to give voice and full representation to those who appear only as the sad victims or simple statistics within the detached and analytical accounts of media and the public health system. To share this experience with so many talented colleagues and friends was the ultimate gift of a life well lived.
Claudia began her career as a news writer at KGO Television in San Francisco. As an African-American female producer in TV newsrooms in the mid 1970s, she was a pioneer in an industry that struggled to incorporate diverse voices behind the camera. Claudia moved to Chicago and then to New York as a producer for ABC News. Films produced and directed by Claudia have been featured on ABC News, NBC News, and PBS's Frontline to name a few. Eventually her work and her genius were recognized with the highest awards in television news including the George Foster Peabody Award, the Alfred I. DuPont Gold Baton and 11 Emmy nominations.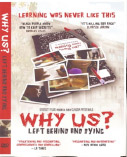 When so much of television journalism turned its lens to celebrity news and other forms of "infotainment," Mrs. Pryor Malis walked away from a high-powered network career to follow her passion for reporting stories about people of color for her own company, Diversity Films. By illuminating the opaque and finding the teachable moment in our most difficult social conditions, Claudia found a most inspired way to use her skill as a filmmaker. In the case of this film, she recruited teenagers from one of the incubators of the AIDS epidemic – a low-income urban neighborhood in Pittsburgh, PA. – and taught them to be reporters assigned to investigate the conditions and the behaviors that allow the disease to spread so virulently in their own backyard.

After completing "Why Us?", and the companion curriculum, Claudia was diagnosed with a very aggressive form of lung cancer. She died on January 4, 2012.
"Why US?" stands as a fitting tribute to her immense talent, and ability to innovate within her chosen medium. In the process, Claudia once again shined a bright light on the most difficult story of our time, telling a story in a way that none of her colleagues and peers could ever imagine.