The Filmmakers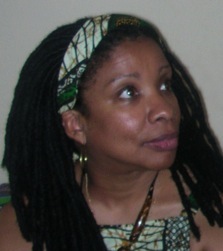 Claudia Pryor Malis
Director/Executive Producer/Principal Investigator
Claudia Pryor has more than 30 years of television experience. She has produced and directed documentaries for ABC News, NBC News, PBS "Frontline", and other PBS programs. Pryor has won a George Foster Peabody Award and the Alfred I. DuPont/Columbia Gold Baton, as well as 11 Emmy nominations. Ms Pryor is a graduate of Harvard University and New York University.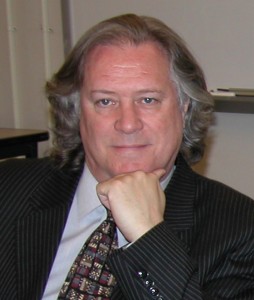 David Guilbault
Producer/Co-investigator
David Guilbault has more than 35 years of network television news experience, in addition to work in radio and multi-media production. He has produced for ABC News, CNN, the Discovery Network, PBS, and MSNBC.com. He has also been a commentator for NPR. Guilbault was awarded the Benton Fellowship in Broadcast Journalism and is a two- time recipient of an Emmy award and the DuPont/Columbia award.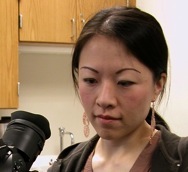 Vivian Siu
Producer
Vivian Siu has worked for ABC News, NBC News, PBS Frontline, A&E and PBS Life 360 as an associate producer, field producer, off-air reporter, music producer, and producer. Siu was received an N.S. Bienstock Fellowship, recognizing her as a promising minority journalist in television news management. She is a graduate of Barnard College and the Graduate School of Journalism at Columbia University.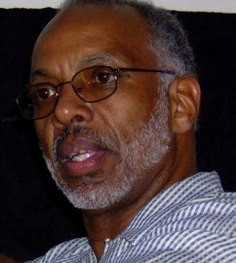 Robert Shepard
Director of Photography
Robert Shepard is a director of photography with over 200 production credits in dramatic, documentary, commercial and sports cinematography since 1975. The International Black Panther Film Festival awarded him it first award for courage, vision and commitment, April 2000. He also received The Oscar Micheaux Award from the National Black Consortium, the Award of Merit from the L.A.S.A. Film Festival in Puerto Rico, a documentary fellowship from The Writers Guild of America, and an Emmy nomination for "Beyond the Altar." In recent years, he has been a judge at the Sundance Film Festival.

Chris Ivey
Director of Photography
Chris Ivey is an award-winning filmmaker/artist/documentarian who had received recognition for his short film works at the Tokyo Video Festival, Carolina Film Festival, Cin (E) Poetry Festival. He also won the Addy Award for Best Broadcast Campaign for commercials he directed for Jones Soda and the Washington Wild Things Baseball Club. Mr. Ivey has also shot notable works for Del Monte Foods, WBZZ-B94FM, music videos for artists J-Live, Soma Mestizo, 3 Generations Walking, Baleen, a documentary on the late Leroy Irvis for the University of Pittsburgh, and most recently the "East of Liberty" documentary series.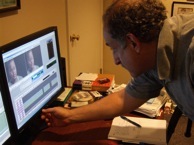 Howard Malis
Editor/ Co-Investigator
Howard Malis has been editing videotape and film for television for 31 years. He is a post -production editor for Versus Network. He had been an online post- production editor for Arts & Entertainment Networks, ESPN, General Electric and Speed. He has also been a news and documentary editor for "Good Morning America," "ABC News World News Tonight," "World News Now," World News This Morning", with special assignments in election and Olympic coverage. Previously, he had been a news and documentary editor for WLS-TV in Chicago and a television operations director for WHO-TV in Des Moines, Iowa. He is the winner of four Emmy awards.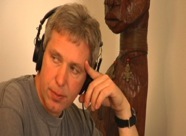 Jeff Edrich
Audio Engineer
Jeff Edrich has been working with sound since 1987. His freelance news and documentary assignments have included work for "20/20", "Good Morning America," "Dateline NBC," "Today," "MSNBC", "60 Minutes," and the three network evening newscasts. He has also worked for PBS, the History Channel, and A&E. Corporate clients have been Merrill Lynch, IBM, AT&T, and Verizon. Edrich has recorded interviews, political figures, celebrities, and people who have been through extraordinary experiences.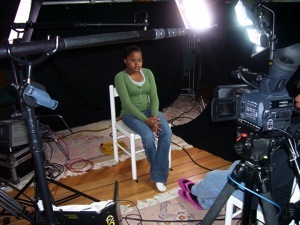 Tamira Noble
Narrator/Production Assistant
Tamira Noble graduated from Westinghouse High School. She is now attending the University of Pittsburgh.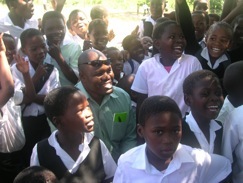 Nene Ofuatey-Kodjoe
Producer/Co-investigator
1969-2005
Nene Ofuatey-Kodjoe left his job as Director of Programming and Development at MTV Nashville to work as the first co-investigator on this AIDS project. He took a pay cut of more than 50%; because the subject of AIDS and Africans and African-Americans was extremely important him.
Kodjoe was the son of Ghanaian born parents who lived in the United States. He was brought up in New York City and in Accra, Ghana. Kodhow wrote that he felt terribly isolated growing up; he was African and gay.
He wanted this documentary to help young Africans and African-Americans, both heterosexual and homosexual, to seek knowledge about HIV/AIDS and to protect themselves out of a sense of self-pride.
Kodjoe died of a heart attack on Easter Sunday, March 27, 2005. He was 36 years old.